2021 Ford Bronco : the return of a legend
He's finally back. The Ford Bronco, which was the envy of enthusiasts a few decades ago, is officially back, more efficient and better performing than ever. The modern-design SUV marks Ford's muscular return to the off-road world.
With its muscular silhouette, its headlights inspired by the original version and its abundant technologies, the 2021 Ford Bronco is an exceptional vehicle. Whether in 2-door or 4-door versions, the new Bronco promises to be the most surprising and sought-after vehicle of the year.
Find out about this model
Fearless off-roading
Broncos are designed to face nature. They will therefore be equipped with accessories, standard or optional, and features that can help them in their mission. For example, they will be available with 35-inch all-terrain tires and will be able to drive in water nearly 45 inches deep. They feature an independent front suspension, which offers a smoother ride and better handling than a single solid axle. However, it still has a solid axle at the rear, a design suitable for heavy-duty use.
It adapts to your needs
The two-door Bronco, a first in history, and four-door will have a roof and removable doors. Buyers will be able to choose between a hardtop that can be removed in sections, a canvas roof, or both. And for added convenience, the Bronco's doors can be stored inside the vehicle after being removed for transport.
Versatile engines
Two engine choices apply to the Ford Bronco. The base version will be powered by a 270-horsepower, 2.3-litre, 4-cylinder, turbocharged engine, while the others will be powered by a 310-horsepower, 2.7-litre, turbocharged V6. The Ford Bronco will be available with a choice of 10-speed automatic or 7-speed manual transmissions. The manual transmission will have six speeds for regular driving, plus a seventh for low-speed off-roading. And well-equipped, it will be able to tow up to 3,500 pounds.
True all-arounders
All new Bronco models will have selectable driving modes for different terrains. They are called "GOAT" modes, for "go over any type of terrain". (A little wink: GOAT was the code name of the Bronco project during the original development in the 60's). Modes include normal mode, sliding mode, mud/arrow mode and "Rock Crawl" mode.
Things to Remember
270 hp 2.3-litre, 4-cylinder base engine
Optional 310-hp 2.7L V6 engine
10-speed automatic transmission
7-speed manual transmission available
Electronic transfer case
Portières amovibles
Removable doors
Standard 4 x 4 wheel set
Towing capacity of 3500 pounds
Driving mode selector GOAT
Interior door storage
Over 200 accessories sold separately
12-inch display screen
360 camera
Towing hooks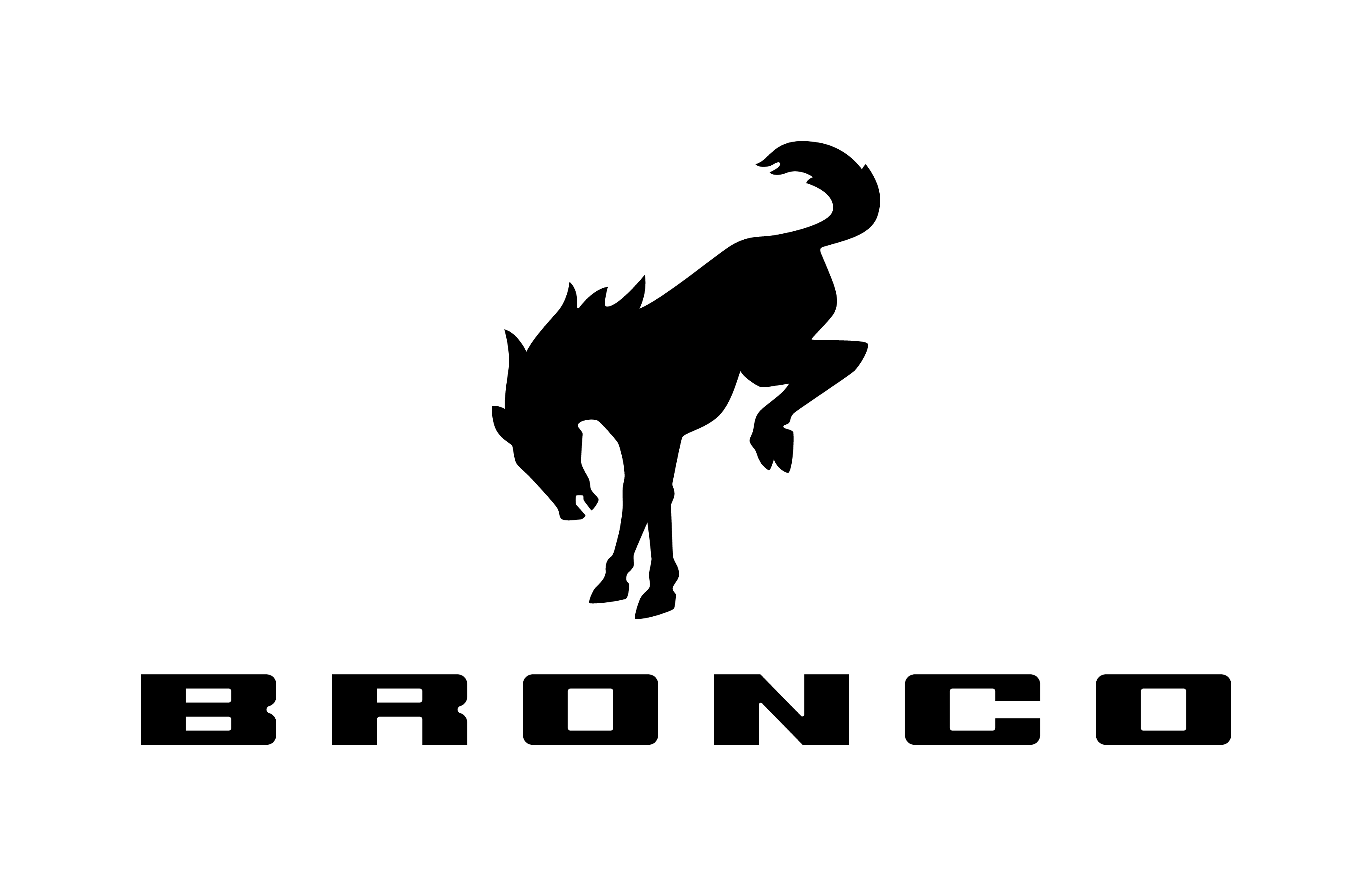 See also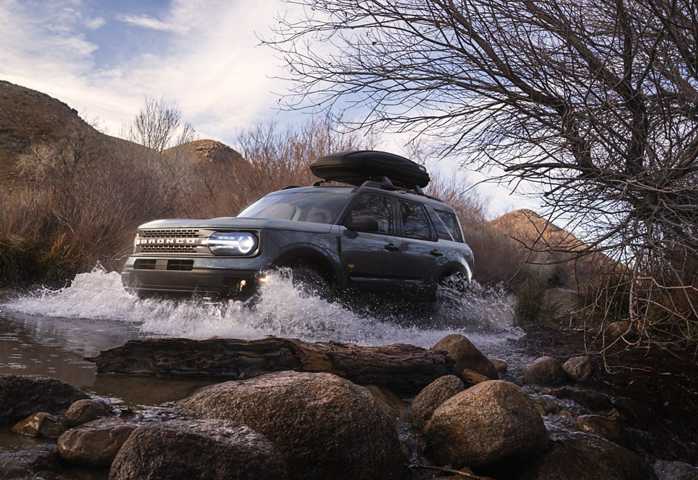 ---
---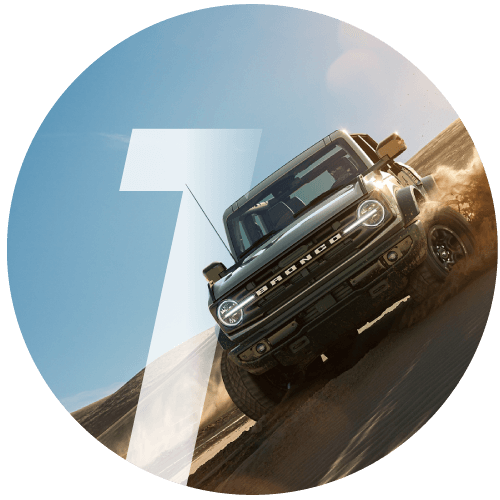 Reserve now
Select your vehicle and put down your refundable *$100CAD.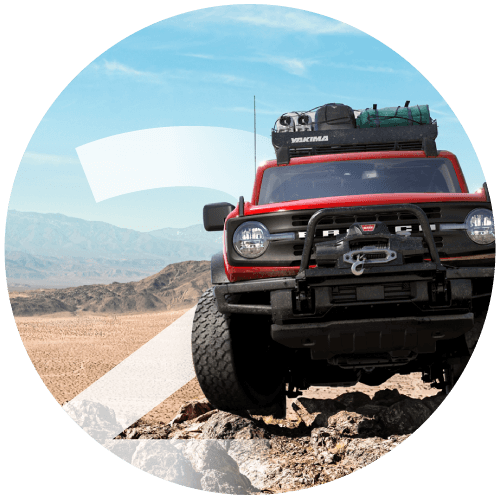 Place order
We will contact you to discuss the next steps to place your order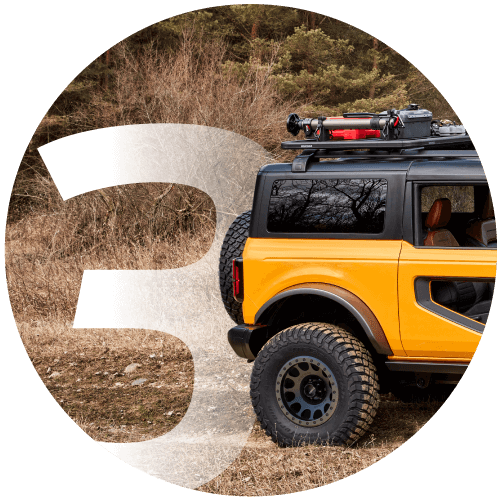 Enjoy this vehicle
First deliveries expected to begin Spring 2021. Actual delivery times may vary based on vehicle model and configuration selected.
Got questions? Contact us!